Lizzie Borden took an axe
and gave her mother forty whacks.
When she saw what she had done
she gave her father forty-one.
Calling all creepy entrepreneurs! The Lizzie Borden house in Fall River, MA is up for sale.
For the last few years, the owners of the house have been running it as a bed and breakfast. They also catered to events, like Creepy Catalog reader Tori's incredible spooky wedding she held at the home. The Lizzie Borden house has long been a part of every horror fan's hypothetical dream road trip to check out every haunted hotel in the U.S..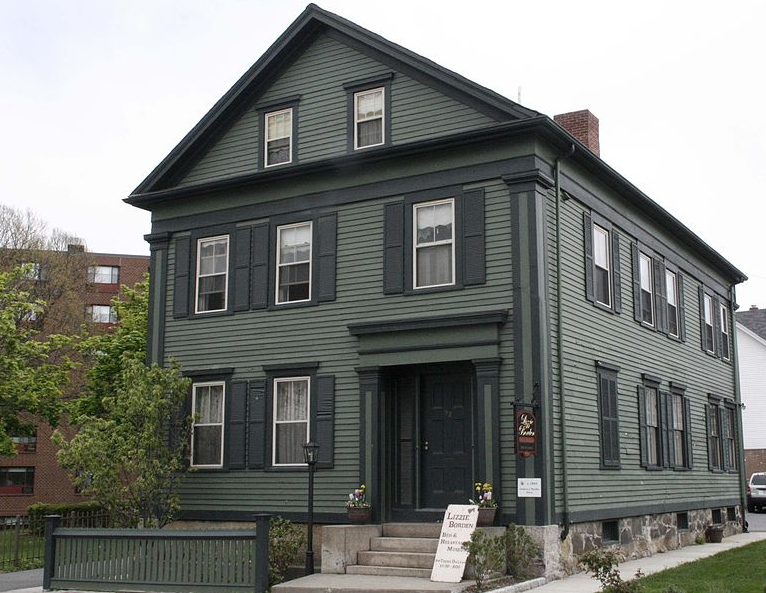 The home gained notoriety because of its most infamous resident, Lizzie Borden. In August, 1892, Lizzie's stepmother was struck 18 times with an axe while making the bed in the home's guest bedroom. Shortly after, Lizzie's father was also killed with 10-11 strikes to the head with an axe. Lizzie claimed that she…